Leader of the Pack
It has been said that people have a guardian angel that come to us in time of need to show us the beauty of life and show the path to happiness. To that end there is a special place next to heaven called Dogdum where 4 legged angels are dispatched to earth to guide us on our path and change our lives forever.

In the spring of 2004, Molly received a call from a good friend who had been called out of town for a funeral. She had just picked up a Fox Terrier puppy and asked Molly if she could watch her for a few days. When Molly held this tiny white angel in the palm of her hand she immediately felt the energy and love of seeing a long lost friend again.

A few days turned into 2 weeks and when Jazzie went back to her owner, the loss of being without each other was devastating. Fortunately, the love between them was so strong that Jazzie would have no part of it and rebelled.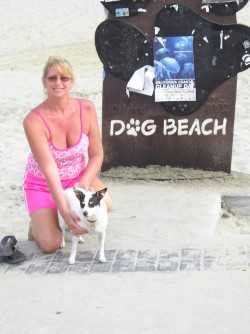 Throughout the summer, Jazzie would not eat, snap at people, run away and no one could handle her except for Molly. By late summer Jazzie's health had deteriorated and like any mother protecting her young Molly intervened. On September 9th the phone rang and Jazzie came back to her true family to never leave again.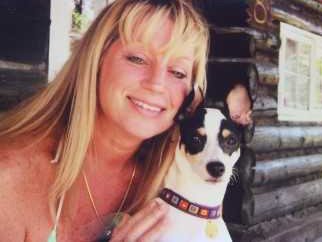 For the next 13 years they were inseparable, traveling together to events selling the treats and supporting the shelters. Then in the summer of 2017 Jazzie became ill. She was able to remain at home until late September but as the cancer spread she was placed in the ICU for additional treatment. The phone call came at 6:00 Sunday morning. Mom and Dad held her as tight as they could and spoke softly to her as she said farewell on October 1st to wait for them at the Rainbow bridge.

Without her there would be no Paaw Prints and the financial resources they generate together continue to end the suffering and abuse of these beautiful angels.